Another dusty dirty weekend spent shooting Lucas Oil Offroad Racing! Nothing gets me more excited than big trucks, loud engines, dirt and cute flat billin' boys!

After walking through the course, I was not to crazy about the awful backgrounds. My personal goal for myself was to keep it as clean and shoot as low or high as possible.

I'm a sucker for slow pans, especially with such awful backgrounds, so I played around with those during practice.



I just love this photo of Johnny Greaves all compressed after hitting a jump.



After shooting a bunch there, I made my way to another turn where I was feeling artsy.



Back up in my favorite turn, I did some more slow shutter speed shots as the trucks came sliding into the turn.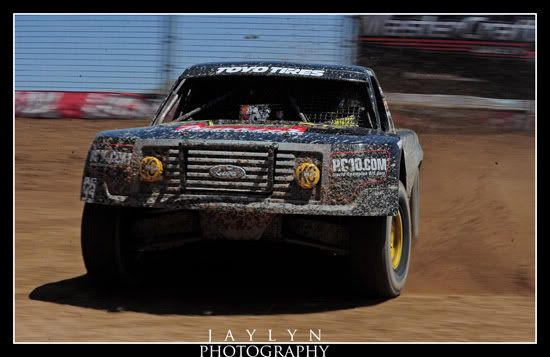 When you turned around from this position, you were looking down at the trucks as they were coming out of a turn and heading up the hill. When the sun was in the right spot, it made for some nice photos.



I love how the mud is flying all around Unlimited 4 driver Michael Johnson's truck.



Evidently, I'm attracted to Unlimited 4 driver Johnny Greaves truck...Here's a good example of getting different photos from the same position.



When the buggies ran, I changed positions again. Shooting into the sun I was able to get a few moody shots. I found that you can't shoot these in the beginning of the race since they water down the track before each race, therefore you had to a wait a few laps.



When the Pro 2 Unlimited's started, the Las Vegas skyline made for a perfect final touch for the background.


Read more!